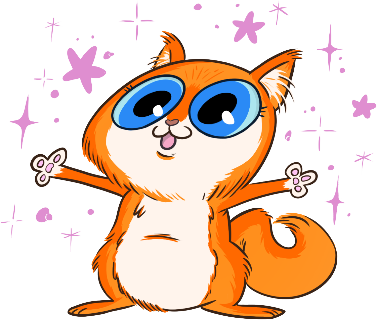 A Non-Refundable deposit for your kitten reservation and services of $317 is required to reserve our ragdoll kittens. ($17 transaction fee is included in the deposit). The remaining balance less the fee, is due in Cash at pick-up. 
We Only accept PayPal payments for kitten Deposits.  
To make a Deposit Reservation Payment Please Go to: Prices 
or See below, for the Payment information.
With every PayPal transaction there is a service fee that is added to the kitten deposit. (ex: one kitten, the fee is $17).
You will receive a receipt within a few minutes of making a reservation.
The remaining balance (less the transaction fee) is due in – Cash Only – at pickup time.
• Paypal is no longer accepted for the final balance.
• Personal checks, certified checks & money orders are not accepted for a deposit reservation or for a
  final balance

 If you are offered a kitten you must confirm by email or message within 1 day of the offer. If there is no response, the kitten will be offered to another customer. We will attempt to offer a kitten no more than 2 separate times by email or message. We can't reserve kittens verbally by a phone call. If there is no response, the sale is cancelled. 
There are No Refunds for deposit reservations and services.



If you request to extend the time for accepting a kitten and it has been more than 6 months from the date you made your original reservation deposit; there will be an extra charge if there have been price increases since the original reservation. The price increase will be added to your balance once a kitten is accepted. There are No Refunds for deposit reservations and services.


If you accept a kitten offered to you and change your mind and then want to select a different kitten, an additional $300 deposit fee will be charged. Please be certain you are reserving or accepting the kitten you wanted. 


If there is an unexpected situation which prevents you from completion of the purchase, we must be contacted within 2 weeks after deposit was placed; then a one time, new kitten selection will be allowed when a kitten becomes available. There must be a valid reason, for example: loss of job or serious illness. Kitten selection must be made within 60 days of the first purchase. A $75 cancellation fee will be added to your new balance. There are No Refunds for deposit reservations and services.

 If there is a health concern or a passing of your kitten before placement, we will notify you and replace the the kitten when a kitten that matches becomes available. There are No Refunds for deposit reservations and services.

 If you complete the purchase for a kitten and are unable to keep the kitten, you must contact us and the kitten must be returned to us within a week after the placement. A new kitten can be offered within 90 days of the return, provided we are contacted. There is an additional cancellation fee and if our price has increased, the difference will be added. There are No Refunds for a deposit reservation and services or final balance.

 If hcm genetic testing for an individual kitten is requested by the purchaser before or after a kitten has been reserved; provided we agree to the test requested, then the purchaser must pay for any test costs as well as an additional $65 fee for administering the test to the kitten prior to placement. We reserve the right to deny tests or repeat tests. If testing interferes with placement of a kitten at the scheduled time, the sale will be cancelled and the kitten will be placed with another customer. (We test all our ragdoll adults before breeding for all genetic diseases). 
There are No Refunds for deposit reservations and services.7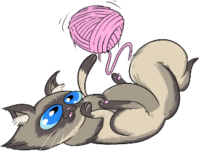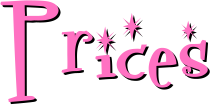 $1150 each kitten
–Pet Quality –

Deposit Reservation of
$317 ea. kitten
is required to reserve.
(this includes a $17
transaction fee)
Remaining balance (less fee) is due at pickup.

Deposit Reservations and Services are Non-Refundable