Once a kitten has been reserved, you will receive updates and a new photo every other week until the kitten leaves. Many people really enjoy seeing their new baby kitten grow up. It is something to make the time go faster and to look forward to each week. We will schedule a pickup time within a month of the leaving time.
Photos begin once the kittens' eyes have opened not before 12-14 days old. Color is determined when the kitten is 2 weeks old, light colors may take 3 weeks. Gender is determined within a few days.
Getting ready information which includes products, food and litter used with your kitten/cat is emailed for your new companion prior to pickup. This will make the arrival of your new ragdoll a very easy transition.
Consultation is available past your pickup time, with the purchase of one of my kittens. I enjoy receiving daily emails, letters and photos of past kittens from our cattery. There is a book on display for all to look through, full of wonderful notes and photos of all the past Beyond the Valleyragdoll kittens.
There are many repeat purchases and referrals, reviews and recommendations which is why our kittens and cats are always in demand. We are raising gentle loving ragdoll companions for everyone, including young children, retired adults, older pets in need of a companion, cat lovers, veterans, physically challenged, emotional support companion, a first time pet, and many more who are in need of our ragdolls' affection and comfort. Our ragdolls are cheerful furry friends! Beyond the Valley ragdoll kittens and cats will enhance and brighten your life. Don't hesitate, send an email, I will personally respond to you quickly. This will be the best thing you ever did!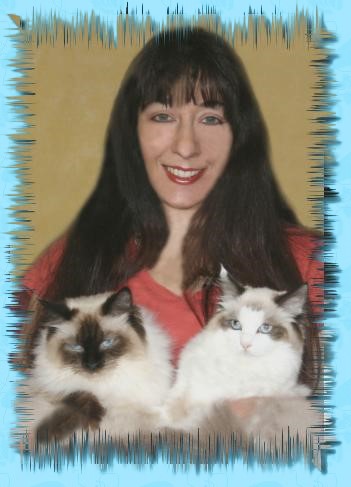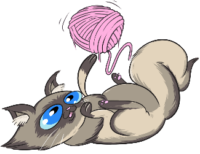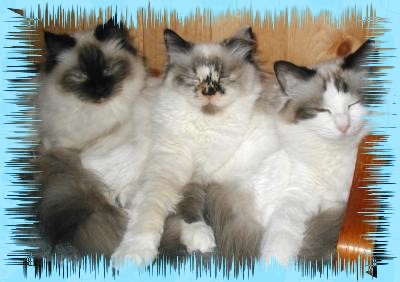 Beyond the Valleyragdolls is a Closed Cattery and Closed to the Public. We have a No Visit Policy with no exceptions to this rule.
As of 2021, Beyond the Valleyragdolls' pickup policy requires a pre-scheduled appointment made within 4 weeks prior to your kittens' ready date. Mask wearing is not required and only one adult is allowed inside the house. We are a private residence, not a shelter or public facility. Our priority is to the care and welfare of raising our ragdoll cats and kittens and keeping our family safe and healthy. There are No Tours of our Cattery. Each appointment takes a total of 10-15 minutes.
Beyond the Valleyragdolls is located in Baldwin, Wisconsin which is approx. 45 minutes east of Minneapolis/St. Paul, Minnesota and 45 minutes west of Eau Claire, Wisconsin. We do not deliver or ship kittens or cats.